Guide your workers easily through complicated processes, and train junior workforce efficiently with the help of smartglasses. The SmartGuide app helps any worker, junior expert or trainee who goes through multistage processes and step-by-step instructions, for example, in repair, maintenance, installation or quality assurance. With SmartGuide, workers can keep their focus on the tasks at hand while easily accessing the data they need, documenting the tasks or calling a remote expert for support.
The app is optimal for industrial maintenance use cases. SmartGuide is aimed at bringing maintenance workers the relevant data to successfully perform all needed tasks during planned/unplanned maintenance breaks.
The latest addition to the Augumenta product family is designed to keep the breaks a s short as possible, minimize downtime, reduce errors and ensure the quality of work.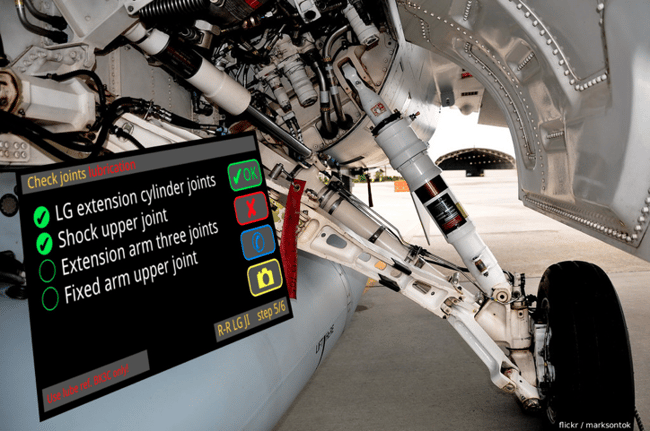 Checklist of an airplane maintenance worker brought to the display of monocular smartglasses.
Key features:
Step-by-step work instructions for field operations and QA.
Enriched content for instructions, for example with history data and videos.
Easy capturing of images and videos for maintenance reports.
Video calls with remote experts.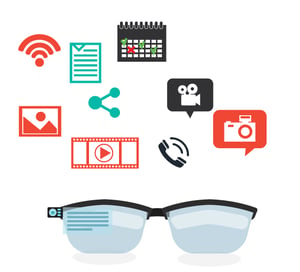 Key benefits:
All maintenance steps are guided making sure that tasks are done properly and in the right order.
Don't miss steps by mistake.
Help your junior workers to perform more complicated tasks and become productive faster.
Save the time of expensive experts.
Don't lose data as tasks and results are automatically saved to back end.
Reduce errors and improve quality of the maintenance work with efficient documentation.