Let's start and launch your first AR app
Do you want to improve productivity, quality or safety with modern Industry 4.0 AR technologies? Augumenta application suite is specially designed to be tailored by enterprises; the easiest, fastest and cost-efficient way to start piloting industrial AR today.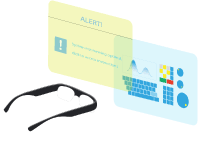 We'll be happy to tell you more and find the best solutions to your use cases. Simply send us a note, and we'll help you on the way. Let's get you on the fast track to deploying AR apps.